The United Way of Colchester County has been an active and respected community organization in Colchester County since the 1950's.
Through the years, the name has changed from Community Chest to United Appeal to United Way. In the '50s and '60s, fund-raising campaigns were conducted door to door under the Red Feather banner. The money raised since 1952 has been distributed to individuals, community groups, and organizations to help face the challenges in their lives.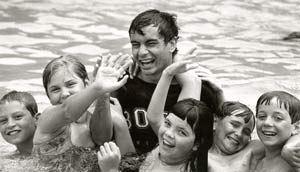 In the late '70s, United Ways across North America gained access to payroll deduction in workplaces. Currently, one hundred plus volunteers are active in fundraising campaigns conducted in over 80 workplaces across Colchester County. The funds collected are distributed locally to programs and services in our community.
People today are constantly being asked to contribute their hard earned money to help various organizations both near and far and this is certainly no different here in Colchester County.
What most donors desire is to be able to put a hand on something and say, I made this happen or my contribution bought this or I actually made a difference.
This is what happens when you contribute to the United Way of Colchester County because the money we raise here stays here.  The people we are helping and the projects we are building and the important programs we are funding are right here in your neighborhood, in your own backyard.
This makes the United Way of Colchester County one of the best investments you can make in your community.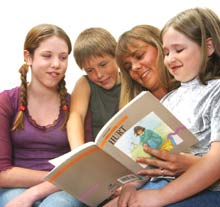 Investing in your own community provides dividends that are immediate, the results verifiable and noticeable.
Everybody associated with the United Way of Colchester County fully believes that the United Way is in a unique position and can be a powerful community based tool that will make positive and exciting things happen in this county.
The United Way has a reputation for making things happen that should happen.
So how can you help? If you are an owner or manager start a workplace payroll deduction campaign and join over 80 local workplaces, it is easy, efficient and one of the best investments you can make for your community. If you are an employee ask your employer to run a campaign or make an individual contribution.