Thank you to everyone who helped to make our 2022 Day of Caring a huge success!

A United Way Day of Caring® is a unique and rewarding opportunity for community groups or employees to come together and work on a meaningful project in our community. Participants in our Community Campaign volunteer to complete a project on the list of a local organization supported by the United Way of Colchester.
Our volunteers actively improve our community while having an unforgettable experience.
If you're interested in volunteering as an individual or with your workplace, CLICK HERE.
---
2022 Day of Caring Committee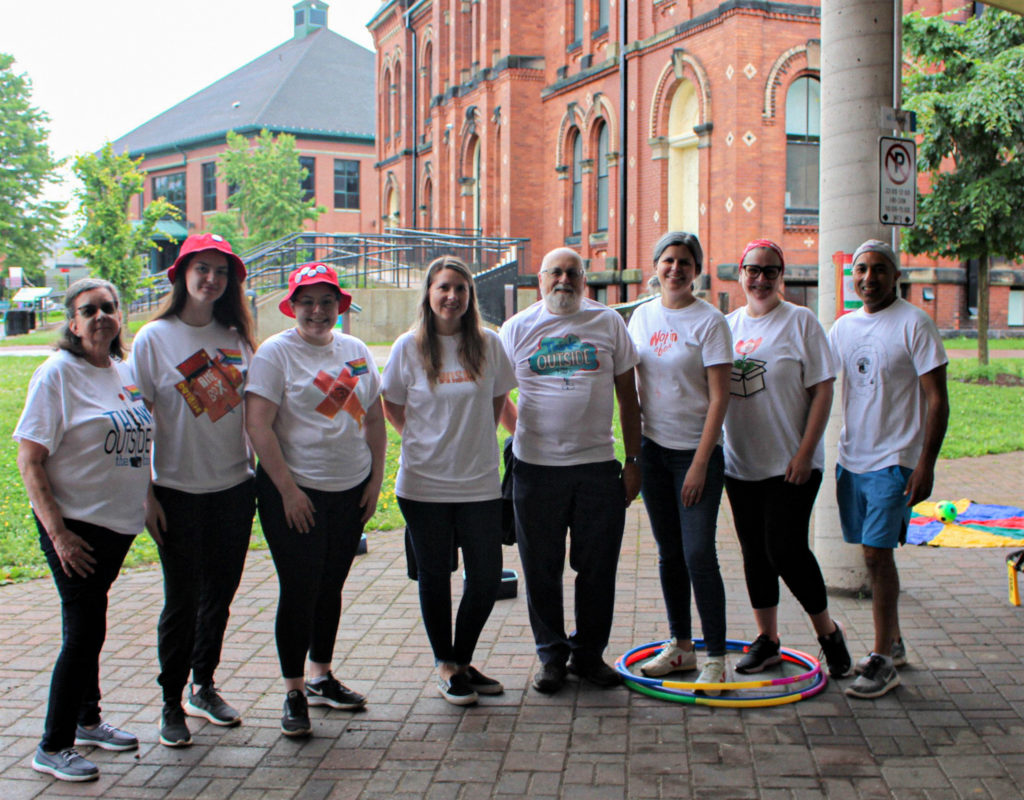 | | |
| --- | --- |
| Anissa Blackmore | Millbrook First Nation Band Council |
| Megan Burgess | Town of Truro Parks, Recreation & Culture |
| Susan Creelman | Town of Stewiacke Council |
| Glenn Illsley | United Way of Colchester Board |
| Jenn Mantin | County of Colchester |
| Michelle McCann | Bold and Italic |
| Heather Hamilton | United Way of Colchester Staff |
| Sam Madore | United Way of Colchester Staff |
What we were able to accomplish at our 2022 Day of Caring:
Projects throughout Colchester at the following partner organizations:
Archway Counselling
Canadian Mental Health Association – Colchester East Hants branch
Colchester Community Support Society – Colchester Food Bank
Colchester East Hants Hospice Society
Colchester Historeum
The Lotus Centre
Maggie's Place Family Resource Centre
Marigold Cultural Centre
Millbrook Community Gardens
Stewiacke Seniors Complex
With volunteer groups from the following businesses/ organizations:
Colchester East Hants Health Centre
Community Credit Union
County of Colchester
Downtown Truro Partnership
Mastodon Ridge
Millbrook Band Council
Patterson Law
RBC
Rotary Club of Truro
Town of Stewiacke
Town of Truro
United Way of Colchester Youth Committee
We will also have the following activities at our Masstown Market Centre of Care (aka the Truro Farmers' Market):
Food Drive in support of the Colchester Food Bank
Painting memorial rocks for the Colchester East Hants Hospice Society
Making buttons, crafts, etc with the Truro Pride Society
10 minute massage with Leana Todd, RMT
Zumba with Hema at 8:45 am at Civic Square
Walk with a Doc at 9:30 am at Civic Square
Fashion Friday Live with Elegant Steps at 9:30 am
Live music with Craig Richard from 10 am – 1 pm, provided by the Downtown Truro Partnership
And more!
---
2019 Day of Caring took place Saturday June 15th with activities at various agency sites and at the Truro Farmers' Market. Volunteers along with their families joined and help accomplish projects for local agencies and initiatives – thanks to everyone for a job well done! Way to show your local love!
From 2016 to 2019, the Community Credit Union has been the presenting sponsor for our community wide Day of Caring. We're very grateful to have their involvement!
Why Get Involved?
All volunteering efforts, big and small are vital to the well being of our community. Working together you will make a visible and real impact in your community, by supporting one of the many community service organizations that are working to improve the quality of life right here where you live. You will also learn about the agency and the important services they provide to the community.
Volunteering can increase team morale, create closer family bonds, and help create positive exposure for you in the community. And it's fun!
How a Day of Caring® Works
A list of projects will be provided for you to choose from. If you have an idea for a project that is not on our list, please let us know and we will see if there is a need for this kind of project among our agency partners.
Most projects are a half-day or a full-day in length. Half-day projects are 4 hours or less. Full-day projects are approximately 6 or more hours. Some larger projects may span over multiple days.
Projects are available on a first-come, first-served basis.
While our Community Day of Caring® program takes place on one day, there are often opportunities for Day of Caring® projects year-round.
Most projects require two to four weeks of planning. Larger, more complex projects (such as painting or construction projects, where site visits need to be conducted and supplies must be purchased) may require more time to plan.
Day of Caring® projects is meant for groups. Most projects require anywhere from 4 to 8 individuals. There may be exceptions, but please note it is more challenging to match a project with a larger group of volunteers since space at agencies can be limited and there may not be enough work to keep larger teams busy for a number of hours.
All volunteers are required to sign volunteer applications and individual Media Release forms that allow us to take pictures at the Day of Caring®.
Interested? Call us at 902 895-9313 or email the office at coordinator@colchester.unitedway.ca