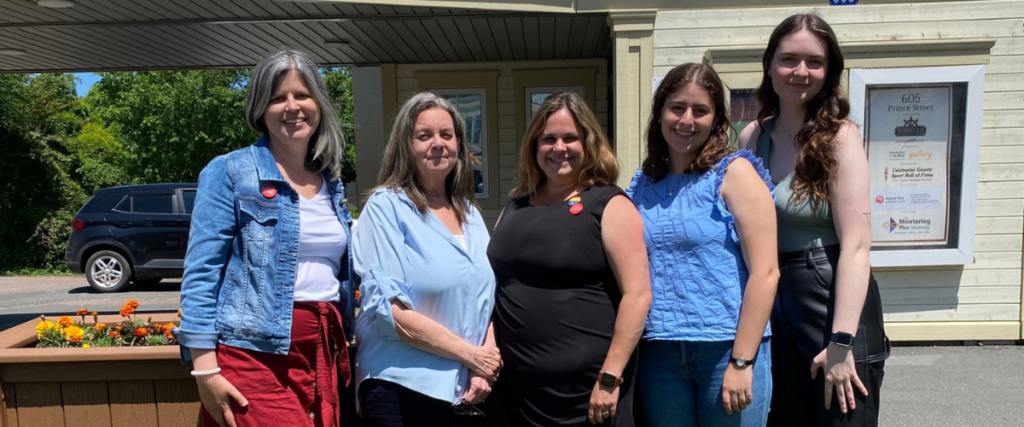 Meet the Team

Sarah Flemming (she/her), Executive Director
Sarah started with United Way in August, 2020. Starting in the midst of the pandemic has been both a challenge and a motivator. Having worked in the non profit sector for nearly 10 years, Sarah has been on the frontline experiencing firsthand the impact of poverty on our communities.
Sarah loves being a part of the United Way! The opportunity to be a part of a collective whose mandate is to "move the needle", and build a future where everyone has a warm bed, a full belly, and an inclusive community. Colchester County has so many incredible people living, working, and truly making a difference in our community. Sarah is inspired to both live and work here!
Sam Madore (she/her), Strategic Marketing and Communications
Sam Madore began at the United Way in February, 2022. She is a mental health advocate, a writer, and a marketing and event professional. A connector of people, Sam thrives on collaboration and loves to find creative ways to make her community a more cohesive place.
Heather Hamilton (she/her), Office and Community Engagement Coordinator
Heather has been with the United Way of Colchester County since 2015. She enjoys being part of the support system for the great work being done by local charities and seeing firsthand how these efforts really make a difference in peoples' lives!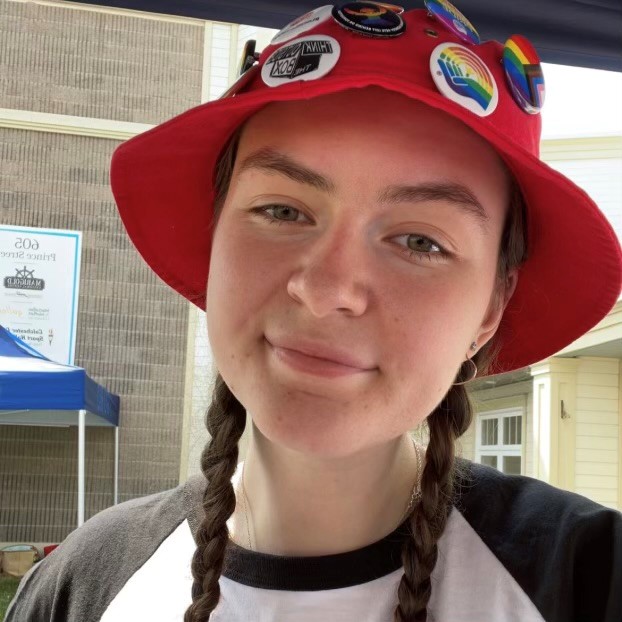 Laura Thurston (she/her), Summer Program Coordinator
Laura is back working at United Way for another fun packed summer of programs and events. She completed her second year of university at St. FX and is now transferring to the Jane Norman College's Early Childhood Education program for the coming school year. Laura is excited to continually give back to her community through United Way and make more connections within our community.
Brea Hayden (she/her), Summer Program + Events Coordinator
Brea is going into grade 12 at Cobequid Educational Centre this fall where she enjoys playing Golf, Basketball and Rugby. She also is one of the United Way Youth Representatives and helps lead CEC's United Way group. Brea loves to bake and spend time outdoors with family and friends. This summer she is joining us as a Summer Program + Events Coordinator!
Chloe Duguay (she/her), Coordinated Access Planner
Chloe is about to begin her third year of university at Mount Allison, in Sackville New Brunswick. She studies International Relations, French studies and Urban Geography at school. This summer, she is working for United Way Colchester through her school's internship program. Chloe is working on developing the foundations for Coordinated Access in Colchester, Cumberland and Pictou Counties.
---
Board of Directors
The United Way of Colchester County is governed by a volunteer Board of Directors on a very local level. Each Board member offers their own skills, expertise and enthusiasm to our operations. This group of engaged and passionate business and community representatives work with staff to ensure that the United Way of Colchester County is continually improving services and support capabilities and, most importantly, that every donor's gift is properly invested back into the community.
Board Executive
| | |
| --- | --- |
| Chair | Raj Makkar |
| Vice-Chair | Theresa Yuill |
| Treasurer | Christopher Hamilton |
| Secretary | Jenna Tingley-Forsyth |
Directors at Large
Ashley Childs, Carley Gloade; Jennifer Hamilton Upham; Glenn Illsley; Andrea Jackson; Dr. Ryan Sommers.
Youth Representatives
Brea Hayden; Becca Cook